What KISHO thinks the most important is to make the on-the-spot inspection. We normally stock more than 100 cars for this inspection, and repeat application and measurement every day. We do not use high-class cars or brand new cars including Porsche or Ferrari for measurement. The paint of these cars has less damage and is originally in a fine state. Therefore it is less meaningful to measure the level of fine quality of our product, using these cars. Most of the cars used for testing KISHO product have been driven for more than 10 years and have suffered big damage. The paint itself of some of these cars even become thin. We are measuring the original quality of our product using cars under the severest condition.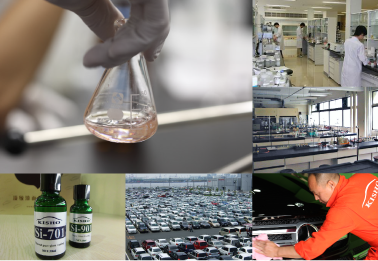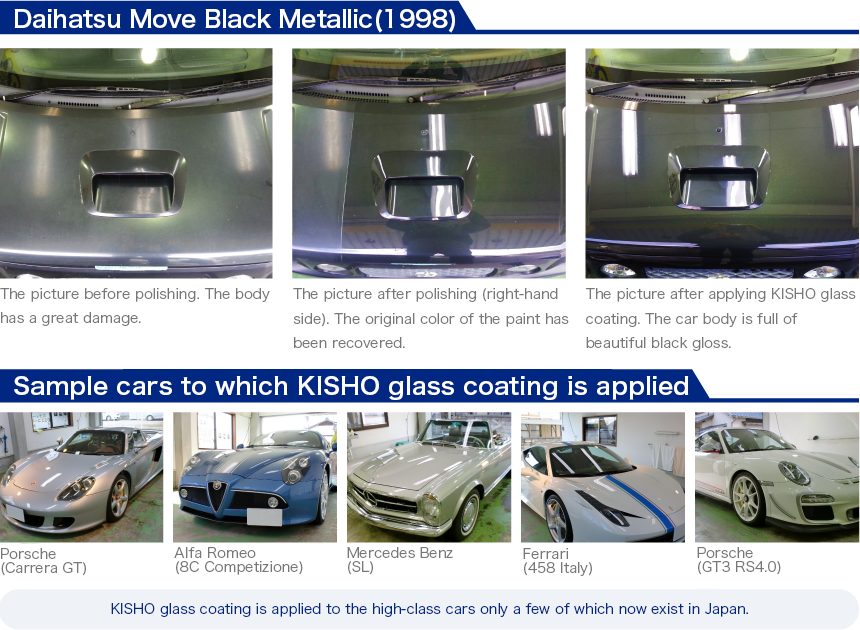 We have been measuring the application of glass coating and its process, using thousands of cars (body colors) produced by various manufacturers, by spending enormous amount of time ever since 2000.
KISHO glass coating is the very product that was completed through the joint research with Japan's largest chemical manufacturers based on the result of these measurements.
KISHO glass coating started to sell its product overseas and has business relations with companies in 40 countries in the world.
KISHO will contribute to the society and to the people all over the world by offering the value that cannot be found in any place in the world.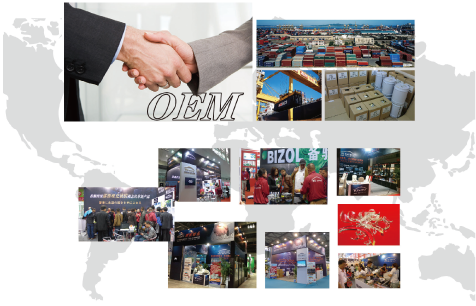 To meet the needs of the local people, KISHO actively presents products, and actual voices of the customers are reflected in the development of products. It is also KISHO's strength to cope with market research and development and production in a speedy way.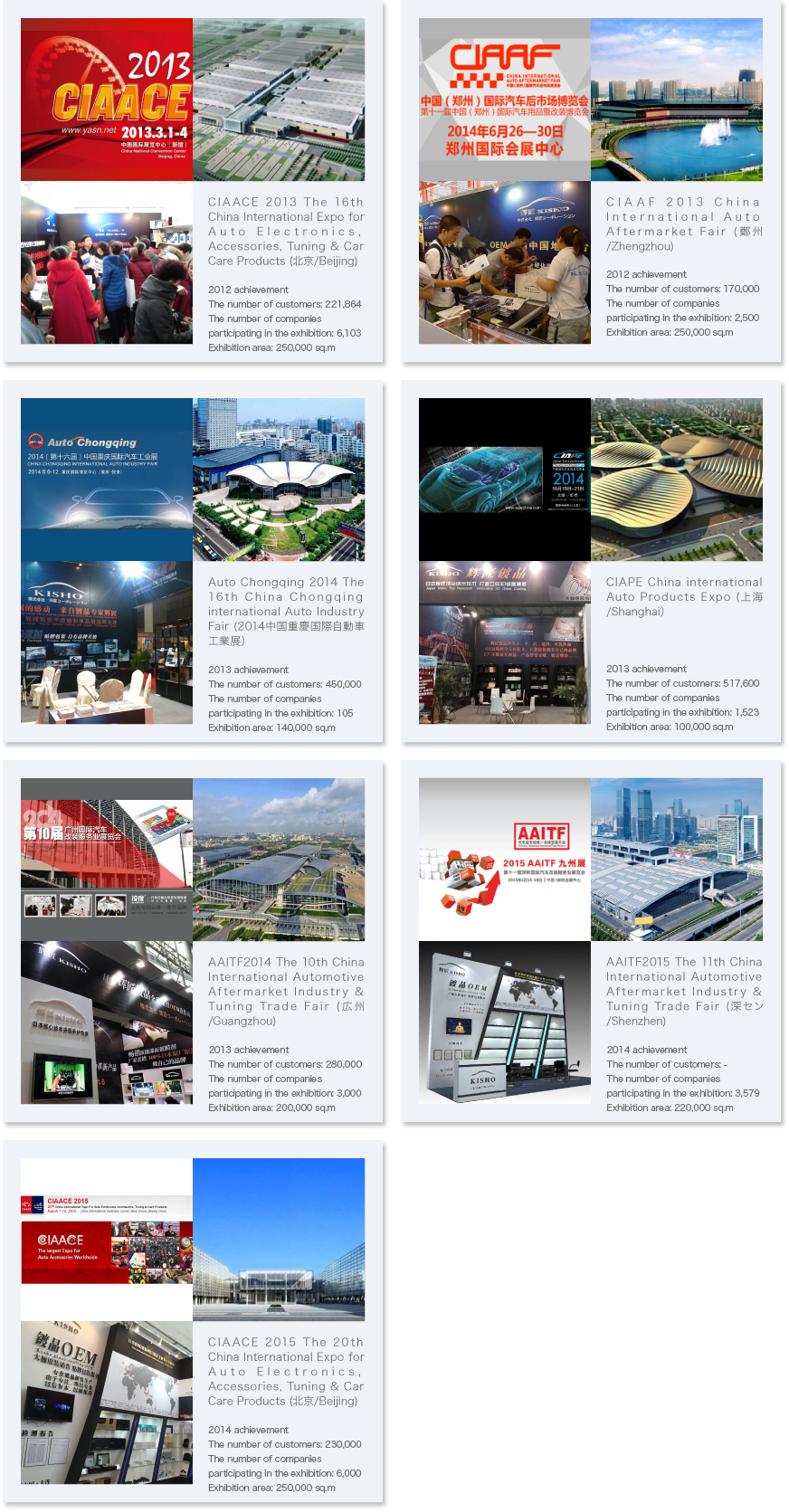 Company
KISHO Corporation
Description of Business
Research, Development, Manufacturing, Marketing, OEM, Wholesale, Exporting Business, of Chemical Products such as Glass Coating and Water-based Compound.
Foundation
1965
Representative Director
Man-yama Hayato
Capital
\10,000,000
Address
9-2 Ibosaki-minami, Takasago, Hyogo 676-0075
TEL
079-449-3390
FAX
079-779-3391
The Number of Staff
18
Affiliated Company
大连辉匠汽车用品销售有限公司
辽宁省大连市甘井子区北市汽车城A区10-1-16
TEL: 0411-39517929
www.kishocn.com